GO ED
October 19, 2017

All journeys begin with a single step.
GO ED is a study abroad program that partners with international relief and development organizations across the globe. We believe that in order to end the spiritual and physical hunger plaguing the world, we must first begin by transforming ourselves.
The GO ED initiative provides opportunities for enquiring individuals to begin their personal quest of spiritual and personal transformation. Our vision is to own and ultimately end poverty, by transforming lives through cultural engagement. It is not our intention to merely provide temporary relief or transient awareness; rather, it's our desire to leave a lasting legacy by preparing and empowering future generations to make meaningful contributions in the fight to stop all forms of human poverty.
We operate in some of the most poverty-stricken regions of the world, firm in our belief that light, beauty and hope continue to thrive in these hard places, and that they offer profound lessons to those who are willing to learn.
Program Summary: 
Students take four 3-credit classes (2 classes at a time, spread over a two-week period) and participate in a 4-week field-work practicum project.
http://go-ed.org/student.html#
Rwanda, Africa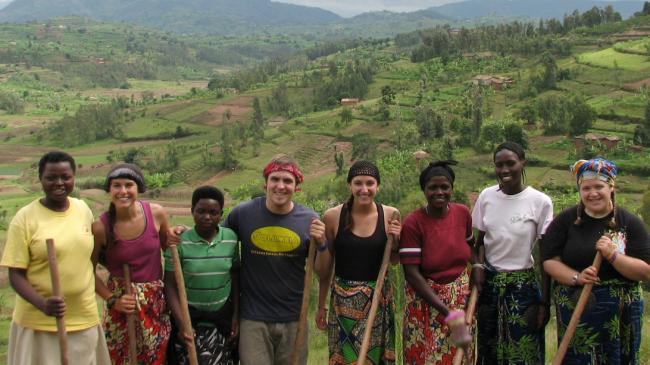 Courses
INCL 345: Issues in Peacebuilding, Genocide and Reconciliation
INCL 254: African Cultural Arts
PRAC 311: Cross-cultural Field Practicum
INCL 340: African Traditional Religion and Culture
SOC 381: Social Context for Community Development
 Mekong, Thailand
Courses
INCL 314: Exclusion and Exploitation: Marginal People of the Mekong
INCL 256: History, Religion & Society in the Mekong
PRAC 319: Cross-cultural Field Practicum
INCL 255: Thai Cultural Arts
SOC 381: Social Context for Community Development
Please email swcele@northwestu.edu for more information or to set up an advising appointment.
This entry was posted in
Uncategorized
. Bookmark the
permalink
.
← Students International
AIFS Study Abroad →
← Students International
AIFS Study Abroad →
Contact Information

Email:
cele@northwestu.edu

Phone:
(425) 889-5358

Office Location:
Hurst Library
5520 108th Avenue NE
Kirkland, WA 98033

Mailing Address:
Northwest University Attn: CELE
P.O. Box 579 Kirkland, WA 98083-0579

Resources